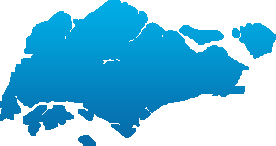 SINGAPORE DEDICATED SERVERS
RivalHost's Singapore facility can scale deployments to meet your growth! Centrally located in the heart of Singapore's Financial District, RivalHost's Singapore Dedicated Servers data center offers exceptionally low-latency connectivity to the many financial, healthcare and media companies that are already positioned near the facility. Whether you require one server or a full cabinet of Singapore dedicated servers, RivalHost can provide a solution to fit your unique needs. As always RivalHost features fully redundant power feeds, full UPS power backup, and full generator backup as well as diverse and fully redundant bandwidth paths. Our Singapore datacenter has been validated as PCI DSS, SSAE SOC 1, and SSAE SOC 2 compliant. Get your Singapore dedicated servers today!
Bleeding Edge Bare Metal Servers, delivered in the Heart of Singapore
SINGLE PROCESSOR SERVERS
PROCESSOR
CPU SPEED
MEMORY
STORAGE
DDOS PROTECTION
DETAILS
GRAB ONE TODAY!
Xeon E3-1230v2
3.30GHz x 4 Cores
8GB DDR3
1x 500 GB SATA
20 Gbps
5 IPs

FULLY MANAGED!

Xeon E3-1240v3
3.40GHz x 4 Cores
16GB DDR3
2x 1 TB SATA

RAID-1 Mirror

20 Gbps
5 IPs

FULLY MANAGED!

Xeon E-2186G with HT
3.80GHz x 6 Cores
32GB DDR4
1x 480GB SSD
20 Gbps
5 IPs

FULLY MANAGED!
DUAL PROCESSOR SERVERS
PROCESSOR
CPU SPEED
MEMORY
STORAGE
DDOS PROTECTION
DETAILS

DUAL Xeon Silver 4210
2.20GHz x 20 Cores

(Threads: 40)

128GB DDR4
2x 1TB NVMe (PCIe SSD)

RAID-1 Mirror

20Gbps

5 IPs

FULLY MANAGED!

DUAL Xeon Gold 5218
2.30GHz x 32 Cores

(Threads: 64)

128GB DDR4
2x 1TB NVMe (PCIe SSD)

RAID-1 Mirror

20Gbps

5 IPs

FULLY MANAGED!

DUAL Xeon Gold 6258
2.70GHz x 56 Cores

(Threads: 112)

128GB DDR4
2x 1TB NVMe (PCIe SSD)

RAID-1 Mirror

20Gbps

5 IPs

FULLY MANAGED!
| GAMING SERVERS | | | | | |
| --- | --- | --- | --- | --- | --- |
| PROCESSOR | CPU SPEED | MEMORY | STORAGE | DDOS PROTECTION | |
| Xeon E-2276G with HT | 6×3.80GHz with HT and 4.90GHz Turbo | 64GB DDR4 | 1x 1 TB NVMe | 20Gbps | |
| Xeon E-2288G with HT | 8×3.70GHz with HT and 5.00GHz Turbo | 128GB DDR4 | 1x 1 TB NVMe | 20Gbps | |
| DUAL Xeon Gold 6226 | 48×2.40GHz with HT and 3.90GHz Turbo | 256GB DDR4 | 2x 1 TB NVMe | 20Gbps | |
Here's What You Get:

Secure Web Hosting
Backed by 10+ years of experience, our support team is second to none. All engineers are trained on the latest technologies and able to solve security issues other hosts simply ignore. All About Security.

Premium Bandwidth
A failsafe network that includes end-to-end N+1 redundancy starting with the customer handoff and running all the way to our core routers. Our data centers are designed for business continuity and application acceleration, so you won't skip a beat.

Unlimited Domain Hosting
With a dedicated server and cPanel you can host and manage as many websites and domains as you'd like all within one server at no extra charge.

Unlimited Email Accounts
Create and manage as many email addresses as you'd like with unlimited POP/IMAP/SMTP accounts, plus unlimited auto-responders and more!

1-Click WordPress Installer
Our 1-click installer will automatically install WordPress on your hosting account for you. Get your WordPress blog or site online now.

Unlimited 24/7 Support
All of our hosting plans are backed by our in-house customer support team. They're here for you 24/7/365 via live chat, support desk, and phone.

99.9% Uptime Guarantee
We're committed to providing you with the best web hosting in the industry, and that's why we offer a rock-solid 99.9% Uptime Guarantee.

Guarantee
We're so confident you'll love our hosting service that if you cancel within the first 60 days, we will return all your money, minus any domain registration fees.

Web-Based Control Panel
Access your billing information, create email addresses, create MySQL databases, contact tech support and more all through our easy-to-use, web-based control panel.
Frequently Asked Questions
How long will it take to set up my new dedicated server?
RivalHost is renowned for quick set up and deployment times. We're able to accomplish this as we have a dedicated department, called our Provisioning Department, that specializes in building and racking servers. These servers will be set up same-day (within 24 hours) after your order.
How much DDoS Protection is included with these dedicated servers?
By default, RivalHost includes 3Gbps of Detect & Mitigate DDoS Protection with these dedicated servers, ensuring your server remains online and uninterrupted in the event of an attack under this size. Additional protection levels are available, and can be upgraded at any time.
Can cPanel/WHM be installed on these servers?
Absolutely, cPanel/WHM can be installed. If you require a cPanel dedicated server license - we are able to offer this at our discounted cost of $25/month.
Do you provide KVM attachments to my server?
Yes, RivalHost can attach a KVM to your server upon request. There is no additional charge for this. Give us a call or open a support ticket, our 24x7 support team will attach one to your server for you within minutes.
Do you provide Server Management services?
By default, these servers are self-managed. 24x7 Reactive Server Management by RivalHost is available for an additional cost, and can be added to any of these plans.
I don't see a server specification I need here...
No problem, our server specialists are more than happy to help get you set up on something that fits your needs! Please contact
our sales department
and we can custom tailor a server configuration that suits your needs and budget.
Contact Rival Host Today!