Choose the amount of storage that is right for you.
Rivalhost is proud to offer idera Continuous Data Protection (CDP) backup services for each of our hosting solutions. idera offers the only CDP backup solution for both Linux and Windows servers.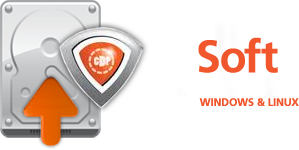 CDP (Continuous Data Protection) is a high performance disk-to-disk server backup service enabling Linux and Windows disaster recovery and Bare-Metal Restores. Simply put, we are able to take a snapshot of your hard drive, and in the event of a hard drive failure or user error, provide a full restore of that data in rapid time. You determine the frequency at which you wish to backup your data (hourly, daily, weekly etc) using the idera interface and then rest easy knowing your data is available in the event of any drive failure or accidental deletion.
Note: MSSQL and MySQL CDP backup both require addon software for maximum efficiency and reliability. The MS SQL Server Volume Shadow Copy Writer NT Service must be manually enable on most SQL Server installations and is disabled by default. If you use CDP to backup MySQL and don't use the R1Soft MySQL Add-on then the table lock and flush operation won't take place – with the result that your MySQL backup will likely be corrupt. Please ask a sale rep for more information if you would like to add the SQL backup solution.