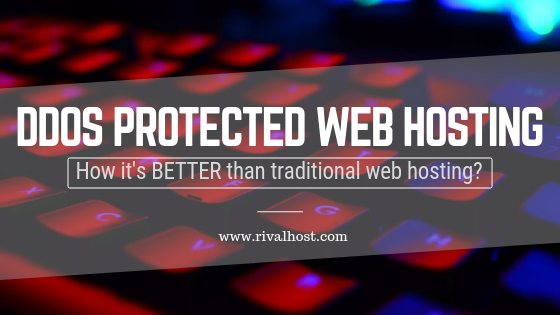 Alojamiento Web Protegido DDoS
There are literally thousands of web hosting providers, all with marketing schemes, outlandish offers, and confusing terminology it can be a daunting task to decide. There are many good web host out there. However, compromising your website's performance and security is a real gamble. That's where DDoS protection came in and is something you have to give importance before choosing a web hosting provider.
DDoS (Distributed-Denial-of-Service)
DDoS attacks are used by an individual, criminal enterprises, politically-motivated cyber terrorists, and hackers hoping to bring a website down for fun or profit. For large organization or companies, a successful DDoS attack can mean loss of hundreds or even thousands of dollars for every hour their site is down.
Read more about DDoS Attack Types: The 12 Types of DDoS Attacks Used By Hackers..
What's Makes DDoS Protected Web Hosting BETTER than Traditional Web Hosting?
The web hosting industry is intensely competitive. There are many web hosting companies for customers to choose from but not which offers DDoS protected web hosting.
Security: DDoS protected web hosting offers protection to combat the effects of a DDoS attack which regular web hosting providers are not fully capable. It is further offered by internet service providers and internet infrastructure companies to protect a network—or to simply put it? your website!

Performance and Reliability: SEO and your website's online performance is one of the most important factors in scaling your online business. DDoS protected web hosting is beneficial to help protect your website from any attacks, get more visible, stay online and stand out above the rest.
Profit: Having a predictable, secure, reliable, and effective form of DDoS protection saves money. Not only that it will reduce operational costs by not having to outsource its protection to a third party scrubbing center but will greatly impact unnecessary expenses hiring additional IT staff without having to increase your website's current bandwidth capacity. Overall, It improves your company's reputation for service availability.
Read More: Protección DDoS: 14 maneras únicas de protegerse de ataques DDoS