Microsoft Outlook®
Rivalhost Email Pro allows users to use Outlook to view and manage mail from the same Outlook they're used to. Compatible with Microsoft Outlook Express and Microsoft Outlook 2003 (with Service Pack 2), 2007, 2010, and Outlook 2011 for Mac.
Users can also upgrade to Hosted Exchange for a seamless integration between their desktop, webmail and mobile device for mail, calendars, contacts, and more.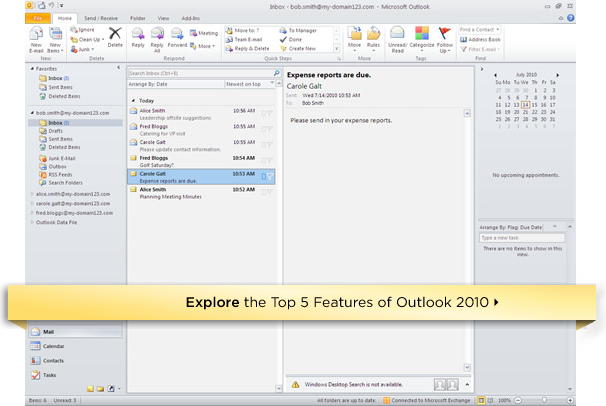 Not Using Outlook?
With Rivalhost Email Pro, you can access mail through Entourage®, Thunderbird®, Mac® Mail, or any other POP or IMAP desktop software.