Email Archiving
Backup your Rivalhost hosted email pro product(s) with Rivalhost Email Archiving. Administrators can restore lost email, take advantage of search tools, and protect vital email — without extra software or expensive hardware. You can effortlessly back up every mailbox on your domain with Rivalhost Archiving.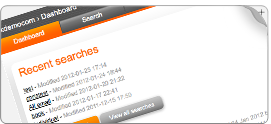 Secure Email Storage
Email in transit to be archived is encrypted by SSL. Once in storage, it is encrypted using AES-256, which is used by the U.S. Department of Defense.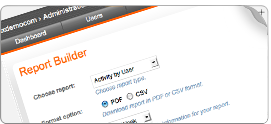 Helpful Reporting
Build a report based on activity by date or by the user, and more. Reports are sent directly to your registered email address.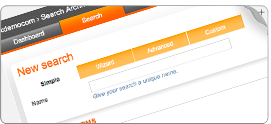 Comprehensive Search
Search across some or all users message text, attachments, and metadata. Save searches for later viewing or for others to view.
Key Features
Don't struggle with email storage. Businesses of all sizes can benefit from secure, affordable Rivalhost Email Archiving for their Rivalhost hosted email pro product(s). Our email archiving solution addresses some of the troublesome aspects of long-term email storage for every mailbox on your domain:

Message Backup
Delete with confidence. Rivalhost Email Archiving solutions automatically saves all outbound messages and messages that reach the inbox in a secure email archive with unlimited space. Search and restore messages from your archive.
Message Backup Details

Email Retention
Rivalhost Archiving provides bottomless email retention storage. Implement email archiving with no upfront costs or software downloads. Manage email policy with monitoring tools.
Email Retention Details

Import and Export
Import old email from Rivalhost hosted email pro products or from previous email solutions. Export selected email(s) to .pst, .pdf, or other formats.
Learn more
Discover and Recover
Rivalhost Email Archiving provides you with simple search and export options. Businesses looking to meet compliance should call in for more information.

End User Access
Empower employees to quickly and easily locate important emails without IT assistance. End user access to their individual archive makes lost email a thing of the past while letting IT resources focus on other projects.
End User Access Details

Familiar Experience
With the MyArchive feature, users experience a familiar email client interface. Familiarity means less time having to learn or teach your users a new interface.