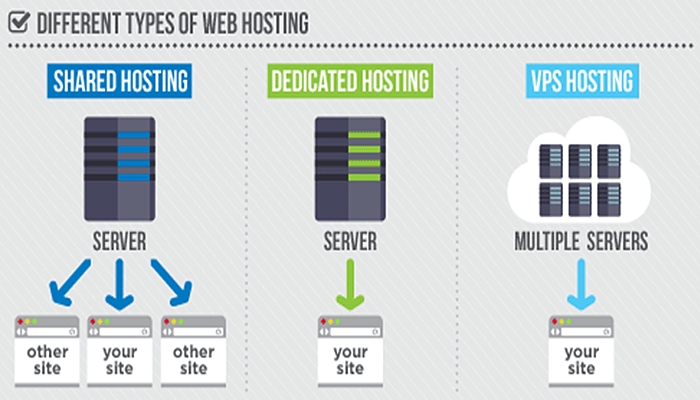 Managed Dedicated Server Hosting
In this era of digital marketing, companies are looking to run their business at top-notch speed, ensuring full network security and freedom. It is the core need of web-developers, and others who are associated with this large infrastructure business, to provide their corporate a regular maintenance and performance monitoring. When it comes to providing the best security protection while maintaining high performance – dedicated server hosting can readily suffice an organization's needs.
A brief overview of dedicated servers
Before discussing dedicated servers, it is essential to understand what is dedicated server hosting. A dedicated server, in terms of web hosting, is a server – with internet access – that is leased by a company. The company leases the server exclusively for its own use, from a data center. Using web hosting terminology, a dedicated server is deployed, hosted, and managed by a server hosting company.
Why companies prefer deploying their work on server hosting companies
Due to high levels of internet traffic, businesses prefer deploying their "Site-development Code" on server hosting sites. This ensures increased security and greater performance for online business applications. Server hosting offers many features and is a more reliable option to consider for business use. A server hosting solution usually consists of dedicated servers, managed hosting, and virtual private servers. It ensures companies, complete safety for their data's infrastructure. Along with this, companies are also facilitated with a completely maintained and monitoring program, regulating their data.
Reliability, SEO opportunities, data management, technical support, more security, domain name and email accounts, a greater number of styles and designs to choose from.
MANAGED DEDICATED WEB HOSTING
Managed to host a complete business model, in which a customer is leased to provide server hosting. Clients are provided with a personal C-panel portal where they can upload their data infrastructure. All the data is then completely managed, revised, and kept under maintenance by the hosting server company. Its services comprise of making the necessary amendments in the data-code, managing the overall server, and enhancing its security level.
THE DIFFERENCE BETWEEN A DEDICATED SERVER AND SHARING A SERVER
As discussed, in managed dedicated server hosting services, clients are provided with an isolated environment, where the hosting service provider can manage and administer the entire data platform. Such resources are specific to only those users who prefer their data being monitored by a premium service; dedicated managing is one of them. Whereas in shared hosting, the environment is not isolated. Thus it is also termed as a multi-tenant workspace. In shared hosting, many websites share one web server that is connected to the internet. Clients are provided with a shared coding panel where they upload their data. This same server is managed a single server hosting provider. Most often, in such packages, customers are provided with divided resources, including data bandwidth, storage, and sometimes a shared RAM and CPU cores.
BENEFITS OF USING A DEDICATED SERVER
It is an example of single-tenancy, where an isolated data platform is provided to customers. Dedicated server hosting services are slightly more expensive than sharing a server; however, it offers excellent opportunities to clients who are looking for extra services. Customers are provided with unique and separate storage platforms, including high data bandwidth. Only single hosting service providers deal with the data of such clients. Such services, undoubtedly, can be conspired as premium ones.  With this type of environment, a single customer hosts their site or application. Get in touch with Rival Host, to get yourself the best website hosting services today!