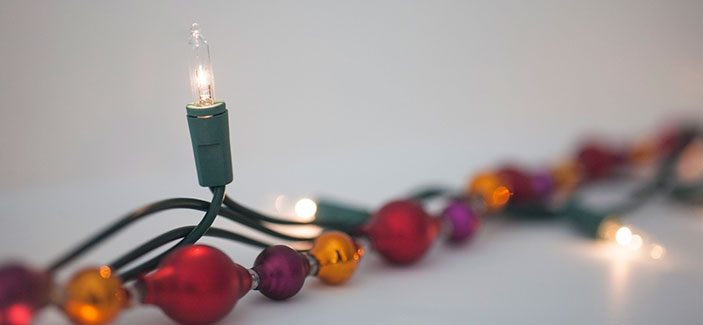 How To Promote Your Website For The Holidays
The holidays are fast approaching and if you have an ecommerce website and are hoping to end the year on a high note you have a bit of work in store. It's time to get moving. You'll find that the best way to promote your website for the holidays is by preparing in advance. The sooner you can devise a game plan, the faster you can put that plan into action. With that said, we don't have too much time to waste so I imagine it is time to get started.
Before we get into the nitty gritty of launching a holiday campaign for your business I think it best we mention what's at stake. According to the National Retail Federation, 20 to 40 percent of yearly sales for small and mid-sized retailers take place within the last two months of the year.
That's something to take note of. In fact, I would argue that this is the 'make or break' time of year for businesses of all sizes, regardless of location or product. The holiday season puts shopping at the forefront of most people's to-do lists. If you want to people scratching items off that list by visiting your website you have to make sure you get in on the festivities and offer up something that will attract those customers.
Adding The Holiday Touch To Your Website
First things first, if you want holiday shoppers you need to spruce things up a bit. There are certain areas of your ecommerce site that you should be optimizing for holiday shoppers. This list will help:
1. Dress up for the season. You don't have to completely redesign your website, but you should add some holiday cheer. Start with adding a banner or image that matches the season. The small touches help and adding a holiday decor to your website can pull focus towards your holiday specials.
2. Make shopping easy. Now is the time to make things as easy as possible. People are busy this time of year and most want to find what they need, make a purchase, and be on their merry way. Make sure your website has a simple checkout process that is easy and not confusing in the least.
3. Contact information should be highly visible. Adding a telephone number and business address to your site can immediately boost trust for shoppers. You should place your contact information in an easily viewable area that site visitors can see no matter what page they are viewing. You can also take it one step farther and add live chat to your website.
4. Don't let customers get away. You only get a few moments to "close the deal" when a visitor hits your site. Even if you are not after a purchase, chances are you are interested in building your email list or growing your following on social media. One effective strategy that can help you in all of these areas is using a popup ad.
I know. Popups can be incredibly annoying, but they do work. Sometimes you have to separate your own biases from your marketing efforts. Check out these case studies here and here if you don't believe me. One good strategy for the ecommerce set is to set your popup to activate if the visitor goes to leave your site; a last minute deal or special offer may earn you a customer.
5. Be very clear about holiday deadlines. Holiday shopping can be a stressful time and if you're like me you tend to do things last minute. Not the best approach to the holidays, but to each his own. The key here is to make sure your customers know your deadlines. If you have to ship products be very clear about what dates orders need to be placed in order to arrive in time for the holidays. On the same token, make sure you are able to meet those deadlines. Dropping the ball on a holiday gift will be the quickest ticket to a customer service nightmare.
6. Have support on standby. The holiday shopping season can bring in a lot of sales, but that also means you may need to help customers who have questions or need help with their purchase. Patience seems to be thin around the holidays so your best defense is preparing in advance. Make sure you are quick to respond to any customer service issues.
7. Have an insurance plan. There is another thing that the holidays bring: online scams. From past experience, we tend to see an uptick in DDoS attacks during the holidays. The motivations for these attacks can range from the unknown to extortion, to a competitor. The nature of DDoS can make the trail hard to trace back to the attacker, but if there is one thing you should keep in mind this holiday season is that uptime is important.
If your industry (or your business) has a history of dealing with distributed denial of service attacks you should set up remote DDoS protection prior to launching your sales blitz. There is no need to switch your hosting and protection can happen in minutes.
Are you ready for the holidays?