Powering Ideas & Businesses The World Over
Privacy Respected. Bitcoin Accepted.
SEND NEW CLIENTS OUR WAY AND MAKE UP TO
$100
PER SALE
Earn Bitcoin, Cold Hard Cash, or Free Hosting
The rise of Bitcoin as a viable alternative currency has sparked intense interest among investors and entrepreneurs. The Bitcoin economy grows with leaps and bounds everyday, and has created opportunity for many. Of course, there are many ways you can earn Bitcoins, but one of the easiest is to become an affiliate.
If you have been looking for a way to break into the market and earn some Bitcoins for yourself, you are in luck! Our affiliate program pays you to promote BitcoinWebHosting.net services. We offer performance-driven web hosting that puts privacy first. You can rest assured that we take the highest regard for customer privacy. We do this by not requiring any personal information from our customers when they sign up and pay with Bitcoin, Western Union, or MoneyGram. Of course, we also offer PayPal.
Are you ready to start making money and earning Bitcoins? Join today and become an affiliate!

Earn up to $100 per Referral!

Receive $10 Just for Signing Up

25% Split on Dedicated Servers

50/50 Split on DDoS Protection

Earn Bitcoin, Cash, or Free Hosting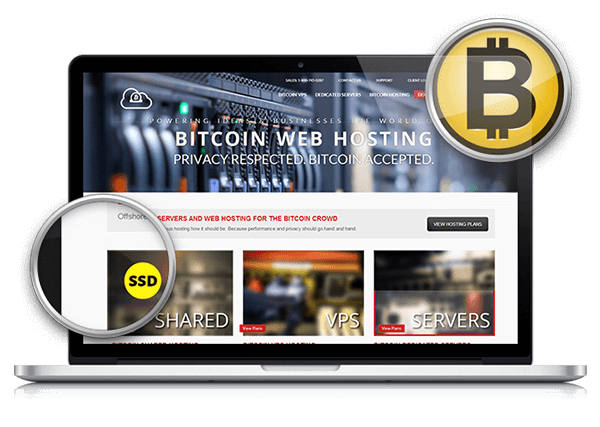 We've streamlined our entire affiliate process to ensure ease of use, while still maintaining extremely accurate tracking methods.
Visitor clicks on an affiliate link on your site or in an email.
The visitors IP is logged and a cookie is placed in their browser for tracking purposes.
The visitor browses our site, and may decide to order.
If the visitor orders, the order will be registered as a sale for you.
If the customer is still with us after 90 days, we will approve the sale.
We do have some basic ground rules for the program, so please read before signing up:
All participants must have a Bitcoin address or PayPal account to receive payouts.
All participants in the US who earn $600 within a calendar year must complete IRS form 1099. International affiliates are not required to complete this step.
You may NOT receive credit for referring yourself to BitcoinWebHosting.net.
Participants caught violating or attempting to circumvent these rules will have all affiliate credit voided and will not receive payouts. Additionally, they will be banned from further participation in our affiliate program and may have their BWH service terminated.
Getting started is easy. All you need to do is sign up to be an affiliate. You'll be ready to start earning money in as little as 5 minutes. Afterwards, just place our banners on your site. You can also use your unique affiliate link to share with friends. When they sign up and purchase a hosting plan, you get paid.
We offer a two-tier affiliate program. For shared and VPS referrals, you earn $25 – $100 per sale. Dedicated servers and DDoS protection referrals earn you 25% of the 1st month's invoice!
Every dedicated server and DDoS protection client you refer, you earn 25% of the 1st month's invoice!