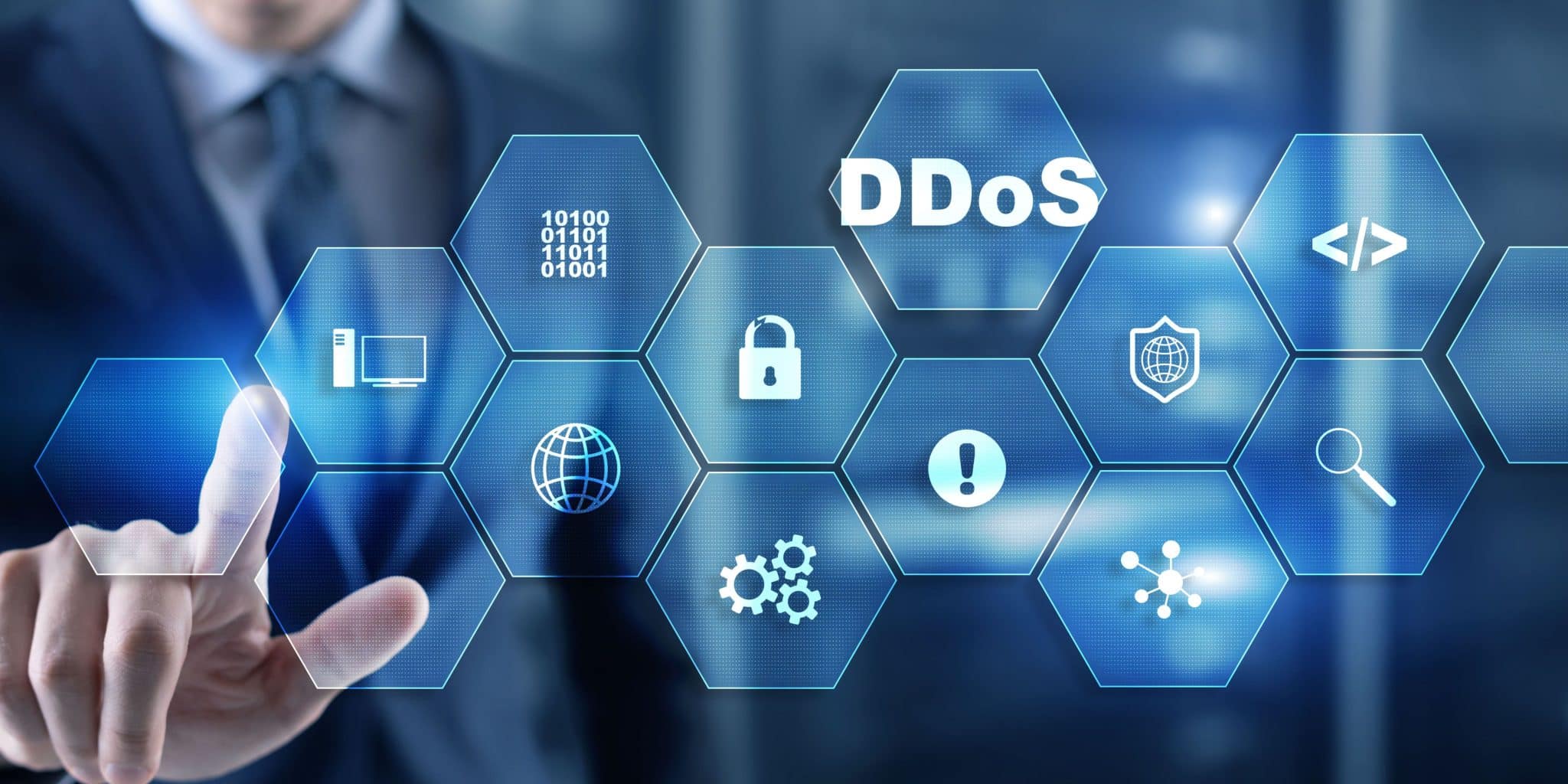 Switching to DDoS Protected Hosting Comes with a Dose of Reality for Some
We've seen the headlines: Bank DDoS attack! Iran hackers! Izz ad-Din al-Qassam Cyber Fighters! Distributed denial of service has made protected web hosting the de facto standard for corporations, government offices, and high risk websites. Even Homeland Security is making it a point to get in on the battle. As more and more webmasters move to protected web hosting companies like Rivalhost, they're discovering that the "visitors" clicking on their website are not always human. Thus, the dip in numbers when moving to a DDoS protected web hosting company.
Here's a little info for you: Google Analytics is not as accurate as you might think. At least, not right out of the box (so to speak). It requires a little configuration. Yes, it tracks visits to your website. It gives webmasters the ability to measure site performance, visitor flow, bounce rate, conversions – the list goes on. It definitely is a great program and every website should have Google Analytics installed. Bottom line: There's no getting away from it. Exceptions to the rule always exist though, my friend. You see, G.A. uses javascript language to track visits to your site, but who else is showing up?
The Nitty Gritty of Website Tracking
Of course, we all expect (and hope!) visitors reach our website with interest in our products, information, or whatever it is that we have online for the world to see. The thing is there are more than just people scouring your site (and in the process, boosting those visitor numbers we all hold so dear). Robots, most often referred to as bots, navigate the web indexing and analyzing web pages, tracking and recording data. There are good ones, and of course, the not-so-friendly kind as well. Let's start with the good ones.
Website Performance Monitoring
Website tracking programs abound online. As we shift to a data driven society, and business proliferates on the internet, there has grown a higher demand for robust software solutions for website tracking and monitoring. A few noteworthy names include Keynote, Pingdom, and Alertsite. While these tracking solutions offer some great insight and value to someone wanting to monitor their website performance, they simulate a web browser when analyzing your website – meaning Google Analytics records the visit as an actual visitor even though it's simply a program scanning your pages.
These programs have the ability to execute javascript, so while they are monitoring your web pages and picking up performance issues, they're also confusing the heck out of your analytics data. If you're not tracking these key issues and implementing the appropriate filters, you'll likely be skewing the visitor data of your website.
Bad Robots on the Loose
It should be noted that most bots are not able to execute javascript. This prevents the Google Analytics tracking code from being activated. This is what you want. Inflated Google Analytics data can be misleading. It makes tracking SEO improvements difficult and can give a false sense of accomplishment. Filtering out bots can give a better glimpse of the real numbers. There are, however, malicious bots that mimic real human behavior. These bots can prove to be a real pain in the you-know-where for webmasters wanting a good handle on traffic data – data you can actually trust.
What are the tell-tale signs of bot traffic? Take a look:
Crawl a strange number of pages per visit (in comparison to human visitors)
Display unusual patterns when crawling a site
Requesting the same page upteen times in a short period
High page views with high bounce rates and limited time on site
Jay Harper wrote a great post for SEOmoz on how bad bots confuse analytics programs. Check it out for more information.
The (Other) Ugly Truth
Scrapers, bots, hackers, spammers, and spies. The shadowy back alleys of the internet are home to all kinds of nefarious people and programs bent on throwing a monkey wrench in your plans for website domination. Why? Self-gain, fraud, sabotage – sometimes just for kicks. The truth is that it's a real problem. A whopping 51% of traffic to an average website is most likely bot traffic. Don't take my word for it. CNET published an article describing how bots dominate small website traffic, and that nearly 31 percent of traffic to these sites are malicious. Yikes. Here's the culprits:
Hacking Tools – No site is too small to reap the wrath of a hack. There are tools specifically designed to sniff out vulnerabilities on websites across the web. They're looking for ways to extract data for fraud, hijack websites, spread malware, and take down websites with DDoS.
Scrapers – The pickpockets of the internet. Scrapers are bots designed to target content based on certain criteria or keywords. Once they locate the desired content, it's copied from the original website and published elsewhere. That's not all though. They also scan websites for email addresses and other proprietary information.
Spammers – If you own a website, especially a blog that allows comments, without a doubt you've received comments that are pure gibberish. Spamming is prevalent for a number of reasons. Unethical SEOs use comment spam to hurl their website link across the web to generate a ton of backlinks. Although not effective, it's still in wide use. It's also used in negative SEO by flooding websites with comments that link back to malware. This can eventually leave a website blacklisted if the links continue to be published. High volume spam can also bog down your server and slow your website.
Spies – This can be a murky category. Spy software can be used for automated competitive analysis, penetration testing, scraping content – and on and on. It's really only limited by the imagination of whoever is at the wheel.
The Situation
Your web hosting company can have the same impact on traffic data being reported in Google Analytics. Typically, cheap hosting companies do not offer sophisticated filtering to block known bots and malicious IPs. When you move your website to a hosting company that specializes in DDoS protection, most people see a noticeable drop in the visitor numbers being reported through Google Analytics. This is nothing to worry about. The advanced filtering and protection is stopping bots and malicious software from crawling your website and inflating visitor numbers. Granted, watching your Google Analytics numbers drop when you switch to protected web hosting can hit like a punch to the stomach. It can be unexpected if you do not understand what's actually going behind the scenes.
And if you don't know, now you know.
If you liked this article, embed our infographic on your site!